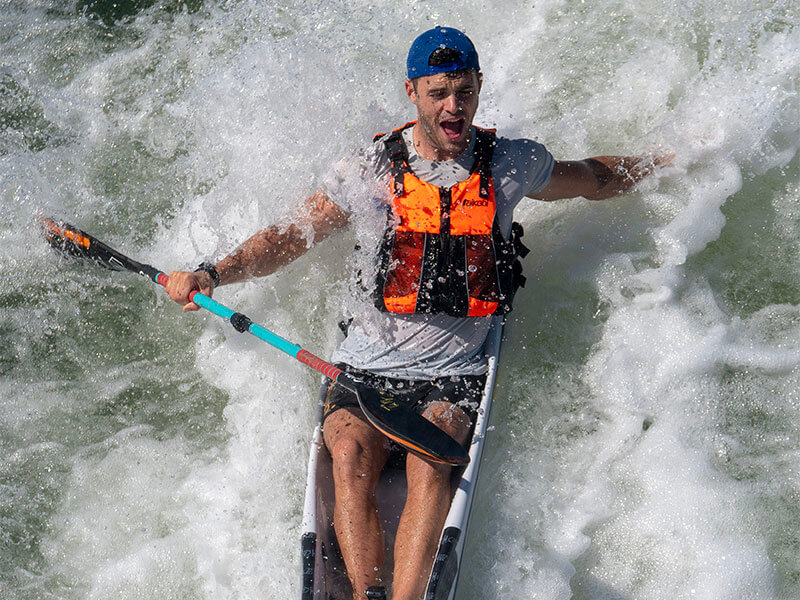 Austin Kieffer is currently the number one ranked surfski racer in America and placed 8th in the 2017 Surfski World Championships in Hong Kong.
​
Austin previously competed in Whitewater Slalom Kayaking as a member of the US Olympic Development Team building up to the 2008 and 2012 Olympic Games.
​
In 2012, after over a decade of racing Whitewater and finishing his degree at Davidson College, Austin discovered surfski. A sport most simply described as distance ocean kayaking. Austin found the combination of endurance training and the thrill of technical ocean surfing captivating. He took to it passionately and, just two years later, he had a breakthrough season becoming the 2014 National Champion.
Austin's love of the sport is infectious and he strives to share his enthusiasm and paddling experience with athletes all over the country. Austin has done a great deal of coaching and in 2016 he was the head coach of the Bellingham Canoe and Kayak Sprint Club where he worked with a host of the country's leading youth talent in sprint kayaking and surfski.
In 2016, Austin set his sights beyond just the USA and embarked on a journey to become the first American athlete to break into the World's top echelon of surfski racers. Austin finally made his breakthrough in the winter of 2017, claiming 3 international podium spots while competing in Australia. 2018, however, was the year of his greatest achievement as he married the love of his life, Emily LaFond on August 18th.
For Austin, 2019 promises to be his best year yet. It all begins with an exciting new partnership with PTX Partners. Together, Austin and PTX Partners are planning a big calendar year of racing for 2019, both domestic and international. With clinics, novel media content and a packed year of competition in the works, the team is hoping to share Austin's experience and spread the joy of surfski racing to as many paddlers as possible.
Currently, Austin is living and training in Sausalito, CA and working for PaddleGuru.